About Me
Builder of cool sh*t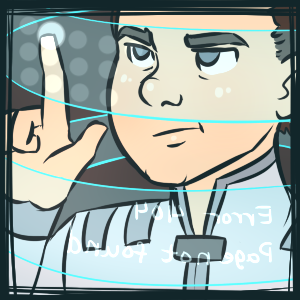 Web Developer and Project Manager
In 2010, Randi knew there was a way to use these skills to make a larger impact. He went to college where he walked away with 7 degrees and certifications.
He worked as a contract tech evangelist for Microsoft and Software Application Developer at SoloHealth while he finished up his time at college. When leaving his fulltime role at SoloHealth, they became his first client as a freelance developer which kicked off his career as an independent.
Randi then worked with several startup businesses, marketing agencies and internal startups as a team lead, manager and sometimes the whole damn tech team. In 2015, Thrust Interactive, at the time a client, was so intrigued with Randi's skills that they brought him onboard as a full-time employee. During that time he worked leading several products and development teams. As Director of Development at Thrust, Randi spent time leading, mentoring and assisting the development team while completing operational tasks necessary for a tech company for both Thrust and their clients. His biggest accomplishment was bringing the development team into a fullstack thought process to be more efficient with their time and resources.
Web Development
Building websites for customers
Project Management
Helping clients manage team(s) of developers and designers
Testimonials
"Randi was an inspiring leader. While working under him my abilities as a software developer, and as a leader myself, grew by leaps and bounds."
"Randi puts a lot of care and pride into the work he does, making it easy to believe that he truly loves what he does for a living, and that he cares about his results."
"Randi has proven and continues to prove he is a top-tier technical/business resource. With ambition and drive, he continues to grow as a developer, project manager and application delivery expert."
Resume
11 Years of Experience
Experience
Oct 2019 - Jan 2021
Lead Software Engineer
SureSwift Capital
Led teams of developers to completing projects across several products at the same time.
May 2015 - Nov 2018
Director of Development
Thrust Interactive
Hired to be a Senior Engineer then quickly moved to Director of Development after the Executive Team saw what I had to offer. Helped guide the development team to ensure scope, deadlines and quality of products were always met.
* Worked closely with the design, development and project owner teams to keep projects
within scope and on-time.
* Hired and mentored new team members to help complete projects and build a team
* Had to help program in high intensity deadline situations mostly working with GCP and
server related tasks.
* Answered client questions and led team to squash bugs
* Managed Jira tickets and assigning for the team
* Helped with business marketing and future planning for the company
* Made technology decisions across the company for ongoing project and future projects
* Helped the company scale over time by implementing automation and better
procedures.
Some of the projects that I was a part of were Edify, Fan Stable, Fan Label, Who'd You and others.
Jan 2012 - Sept 2014
Senior Developer / Co-founder
DevJunkies
Helping dreams come true by assisting startups in growing their potential through technology. Everything from their software to social media. The DevJunkies team is a powerhouse for startups to lean on when trying to reach their full potential in the marketplace.
Clients and projects include: Woodall Creative, SoloHealth, Monsieur and others
Aug 2012 - Feb 2014
Software Application Developer
SoloHealth
An innovative health technology company that created a vision, body mass index and blood pressure kiosk that is primarily placed in Walmarts and Sam's Clubs across the country.
Oct 2012 - Aug 2013
Contract Evangelist
Microsoft
Technology evangelism for Microsoft products. Teaching others to program on the Microsoft platforms.
Get in Touch
I'd love to see if we are a good fit for each other. Please reach out so that we can discuss your current needs.
Find Me on Map